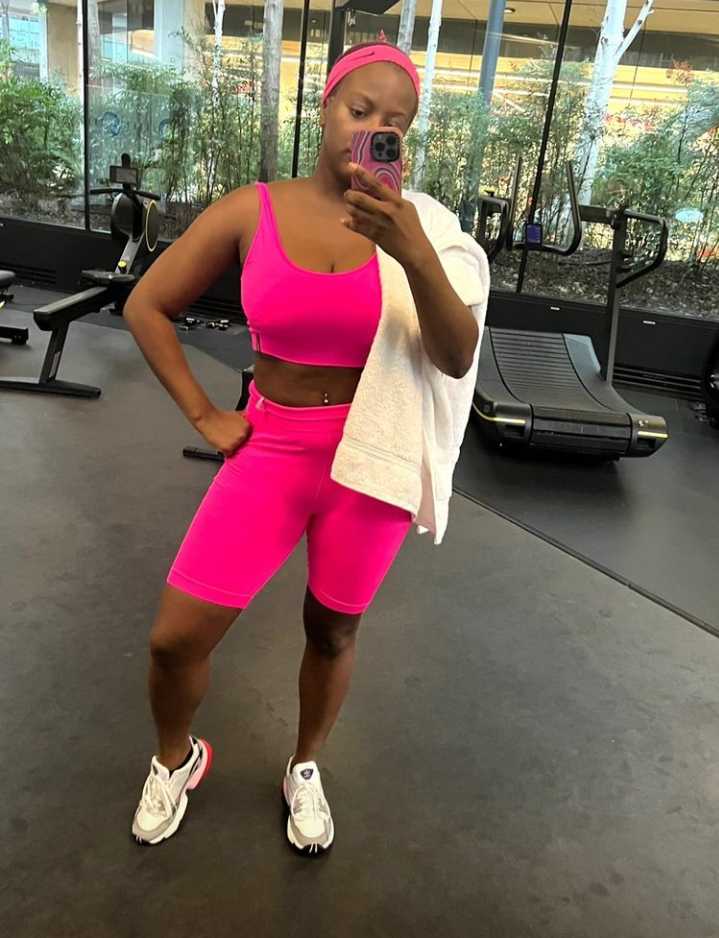 Disc Jockey Florence Ifeoluwa Otedola, better known as, DJ Cuppy has begun her workout regime, and she is bringing her followers along for the ride.
The DJ was seen lifting a heavyweight in video uploaded on her Instagram account, and she complained how difficult it had been and how her coach was torturing her.
Cuppy went on to share more images from the sweltering session, as well as her disdain for the gym. The rich heiress, on the other hand, looked lovely in her pink Gym wear, which matched her hair and mat perfectly.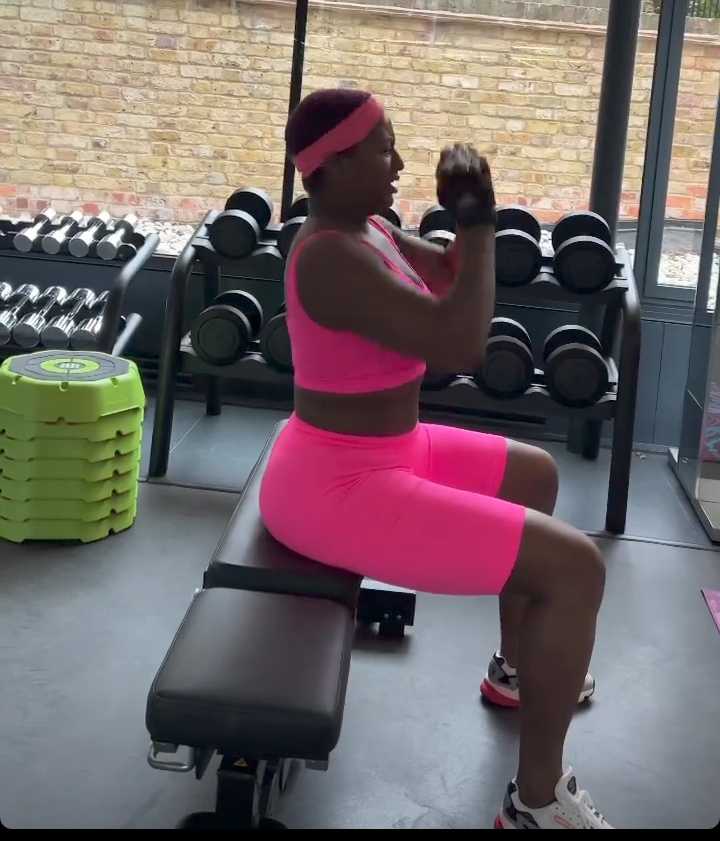 She isn't the only celebrity who has adopted a healthier lifestyle this year; musician Davido has been hitting the gym hard since the start of the year and has shed a significant amount of weight, flaunting a slimmer body on Instagram