Barbadian singer, actress, and businesswoman, Rihanna has lent her voice to the #ENDSARS movement after the killings of peaceful protesters at the Lekki Tollgate on the 20th of October, 2020.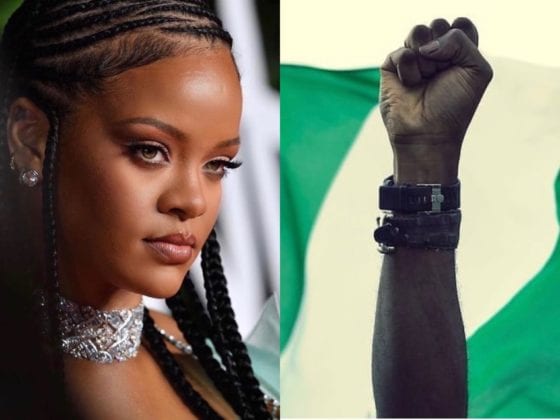 The Fenty boss via her Instagram page posted a picture of the blood-stained Nigerian flag with the caption #ENDSARS while her Instastory contained another message where she shows support for Nigerians who have been fighting from day one through different means, stating how much she admired the strength so far.
I cant bare to see this torture and brutalization that is continuing to affect nations across our planet! it's such a betrayal to the citizens, the very people put in place to protect are the ones we are most afraid of being murdered by! My heart is broken for Nigeria man!! It is unbearable to watch! I'm so proud of your strength and not letting up on the fight for what is right! #ENDSARS

https://ift.tt/2HcSJwC
The post #ENDSARS: "I'm so proud of your strength..." - Rihanna Supports Nigerians' Fight Against Police Brutality appeared first on Most Trusted Voice in Music & Afrobeats from Nigeria & Africa | Notjustok.
from Most Trusted Voice in Music & Afrobeats from Nigeria & Africa | Notjustok https://ift.tt/2FMnI1D
via
IFTTT